...Released at last – all you need to know to start your successful photography business!
Want to make big money with your camera?
Here is a way to get your own photography business running in 30 days or less
You're about to discover…
Everything you need to know to set up your business

How to find customers quickly

Three things that make customers come back time and again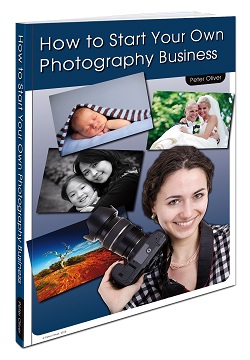 The secret behind my system – why it works
Unlike other products and books I have bought and read before, my system actually provides easy to understand instructions, and a step by step plan, to create and operate a successful and profitable photography business, starting out by working from your own home.
Plenty of others will tell you about taking great photographs, but not how to make real money from them.
I have identified the things other books don't tell you about how to get started and drive business and money to your doorstep and phone.
But, I have to be clear about something…… this book will not teach you how to take great photographs… But it will teach you how to make big profits from them.
So what are the benefits of using my system? :
Easy to follow, step by step instructions

Helps you build a plan for your business

You will find out how to pick your specialist niches

Simple steps to do marketing that works

Shows you how to attract customers – and keep them

Tells you how to set up support systems that work

Find out all the equipment you need to set up as a professional photographer
I am going to help you break through the barriers, and give you the tools to create your own success. Over and over again.
Close your eyes and imagine, one month from now, with new clients and great profits coming in, from only implementing a few of my strategies!
Is that exciting? Absolutely!
I wish I had this when I started out; it would have saved me thousands of dollars in wasted effort.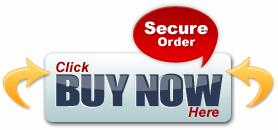 Brand New system for starting your own photography business.
Let me tell you my story……..I was once faced with a dilemma, having great photographic skills, and wanting to start making money from my photographs – but I did not know how to "break into the industry".
I had spent all this money on cameras and other equipment (there is always one more piece of equipment that is a must have), but how do I start getting my money back? It seemed like a one way spiral.
How do all those photographers make money?

How do they get customers?

What types of photography are the most profitable?
As I pondered these questions, I started to think about my years of experience in the corporate world, and then it came to me – I need to start my own photographic business!
So I devised and created my system and my plan to make it work, and suddenly I was in business – making real money!
"Peter has photographed new product launches, and a charity fundraising event for me – the photos were fantastic and all the people who attended loved them, I also got some fantastic publicity shots for my website and newsletter"
Anne Thanudchang, Director, Propex Finance


Michael Shaw, Business Coach, Adelaide
Are you looking for ways of making extra income?
Do you want to turn your photographic skills into a new career?
Have you done a photography course, and are now trying to find out how to start making great sales?
Are you tired of waiting for the phone to ring with customers ready to hire your services?
Do you wonder why other photographers make great sales but yours are not so good?
Did you answer Yes to any of these questions? If you did this will be the exciting new product you have been waiting for, so let me part the curtains and show you how you too can have a successful and profitable photography business!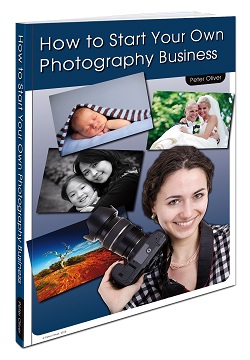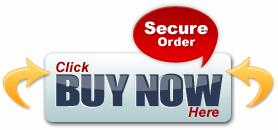 How much will it cost to have access to my exciting new product?
It's time to talk about the price, but actually that's the best news of all! Why? Because I know you're probably sceptical about whether "How to start your own photography business" will get you all the results I promise.
So I am giving you my personal 30 Day, Money back guarantee. If you try the strategies in the way set out in my book, and they don't work – I will give your money back. You can't ask for anything fairer than that.
I have been told by other photographers who have reviewed my new system that it would be worth thousands of dollars to them. And I have asked Internet Marketers how much they thought it was worth.
Some say I should sell it for $297.
But I was keen to get as many people as possible started in their own photography business, so I have priced it at $97.
But, as a once only offer, valid for the first 47 people to buy, to celebrate my launch of this new product – I will share it with you for only $37!
How about that for fantastic value!
Why am I doing this? Because I want you to get started today making real money with your camera, and I want you to tell all your friends about this great new system and for them to buy it as well.
This system will be worth thousands and thousands of dollars to you and your new business this year, starting as soon as you download it!
You get access to all my secrets and an easy to follow system to get started making real money from photography – right now.
Remember – this system is different, because it doesn't talk about taking photographs, but it does tell you how to make fast sales from unique promotions and put money in your bank account straight away, and keep it coming in the months and years to come.
Don't forget, I personally guarantee this product 100%, and will give all your money back in 60 days, if you follow the system exactly, and do the things I tell you, and they do not work. That makes this the best risk free investment you will make in your future!
And, because I really want you to succeed and make money fast, I am going to include, absolutely free…….
Exclusive access to my Resources Page on my website, so you can quickly find all the information and resources you need to support your photography business. Valued at $297.
Copies of all the Release Forms you will need for Models and Property – to get you started fast. Valued at over $700! (That's what the lawyer cost)
My own Success Blueprint, giving the roadmap to profits, making it so simple to follow the right steps, a with a 4 week implementation plan. This alone is valued at over $1,000!
So don't miss out – only the first 47 people to buy will get this at the unbelievably low introductory price of only $37!
So, if this is what you have been waiting for, to help you make money from photography starting right now, press the BUY button now, so you won't miss out on this unrepeatable deal.
OK, so lets recap…

What you get

Valued

Your cost

How to Start a Photography Business eBook

$97

$37

Resources Page Access

$297

Free

Model & Property Release Forms

$700

Free

Success Blueprint

$1000

Free

Monthly Newsletter

$197

Free

Total Value

$2,291

Your Special Earlybird Price

Not $97……$37

Your Savings

$2,254
So what's your next step?
To make sure you don't miss out on this opportunity to get over $2000 of value for the amazing price of only $37 (only the first 47 people will get this unbelievably low price), before it goes back up to $97, click the buy now button, and get started on your business now – remember there is no risk to you with my unconditional 60 day money back guarantee.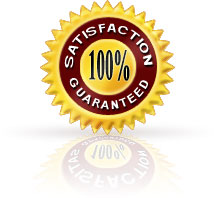 The 100% No-Risk-To-You Guarantee
To keep your credit card details safe, we use Clickbank's secure server. That means that we never get to see your credit card details - you deal directly with Clickbank (the internet's largest seller of e-books). Clickbank also honors the
60 day money-back guarantee.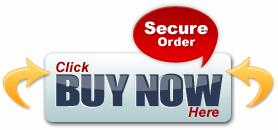 If you want to earn money from your photography ... you'll love this easy to follow program.
I look forward to hearing of your success.

P.S. Remember the 60 day money back guarantee – I will give your money back – and you get to keep all the bonuses!
P.P.S. The special once only offer of this package worth thousands of dollars is only open to the first 37 people so grab it now so you will not miss out!
P.P.S. If you are one of the first 37 to buy, I will also give you a subscription to my monthly newsletter
valued at $197 – absolutely FREE!